Pupils celebrate their STEM Heroes
Wednesday 7th December 2011
Key Stage 2 and 3 pupils have been busy finding out about local men and women who made strides in the areas of Science, Technology, Engineering and Maths (STEM). From Jocelyn Bell Burnell (who discovered pulsars) to James Martin (who invented the ejector seat) - our STEM Heroes deserve to be celebrated!
Pupils have been taking part in a wide range of activities which develop their ICT skills and creativity, from producing animations and podcasts to designing online comics about their favourite STEM Hero. Find out all about the STEM Heroes project.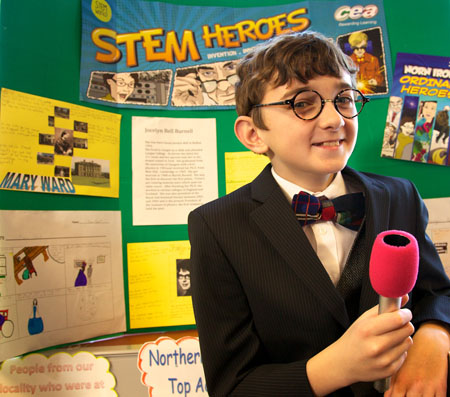 A pupil from Wallace High Preparatory department took part in the popular Heroes Day at his school. He dressed up as Captain Oliver Hutchinson (who helped his friend invent the TV) and took part in hot-seating drama activities.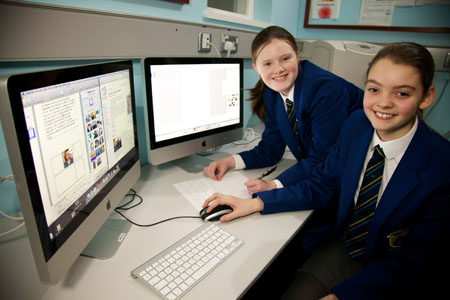 Year 8 pupils at Antrim Grammar School have been investigating their local STEM Heroes using Apple Macs & Comic Life.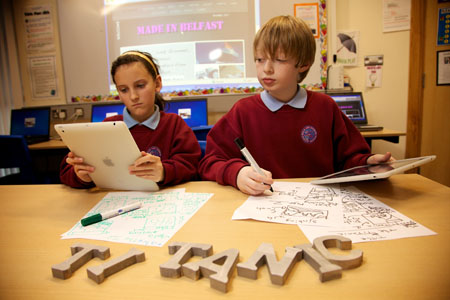 Here are pupils from Kells and Connor Primary School working on a Titanic comic, using Comic Life on the iPad. They have been researching the achievements of Thomas Andrews (born in Comber) who designed the RMS Titanic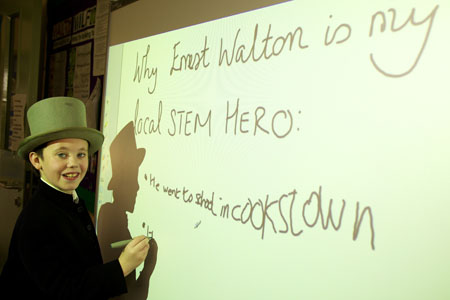 P7 student Keelan Gaut from Phoenix Integrated Primary School, Cookstown, explains to his class why his STEM Hero is Ernest Walton (who split the atom). He even dressed up as him on Heroes Day!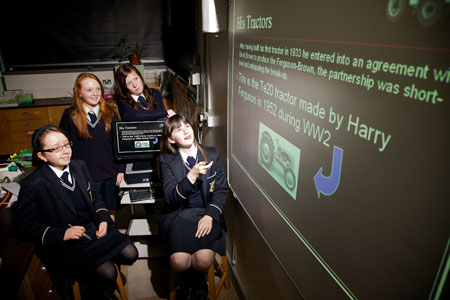 Our Lady's Grammar School pupils have put together a Power Point Presentation on the life & achievements of Harry Ferguson who created the motorised tractor, amongst other things!